Xena (1997-2008) was a classic tabby who modelled for some of my favourite pictures, including the picture at top of a cat in a box.
A funny thing happened to that picture long after posting to my Flickr photostream. Or, you could say something happened to that picture to make it a funny thing.
When first uploaded the picture was popular on the site. A year later, long after favs and comments had slowed to a trickle, strangers captioned it and turned it into a lolcat.
It was 2007 and this happened to cat pictures all the time. I was glad that my picture caught the attention of two pretty classy lolcatters, Justin Wick and Dan Lurie.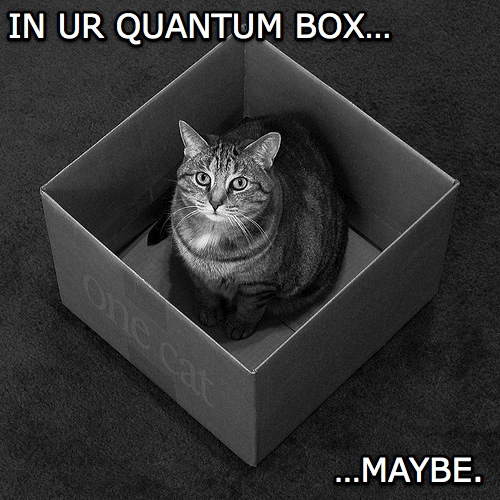 This work broke through the noise of lolcats because it defied expectations, being smart when so many lolcats were dumb. The picture of Xena in a box resonates with the caption, being so formal compared to the paparazziness of most lolcat photos.
I can't remember who first tipped me to the lolcatization but it was easy to trace its viral spread.
Gifted networker Accordion Guy Joey deVilla picked up the lolcat from the first scattered blogs. Joey's site was already a feeder stream to bigger sites like BoingBoing and Digg. From those sites the lolcat spread to more blogs and finally I Can Has Cheezeburger.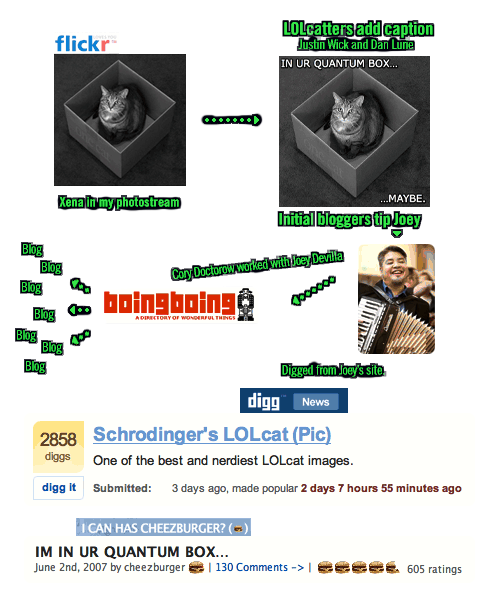 Both Joey deVilla and Cory Doctorow at BoingBoing were amused to learn the picture's origin after reblogging the lolcat. Joey's first real job was programming at Mackerel, and Cory was a friend of the company.
Dan Lurie tells the story from his perspective: Behind the lolcat
This was not the first time Xena was chosen as a graphic evoking Schrödinger's cat! The College of Family Physicians of Canada licensed it for a cover illustration for an article called "Uncertainty Principle."
I make pictures with all of my cats.
For years I had just one tabby, Angelo. Comics featuring Angelo (1983-2001) are linked on my home page.
Then for a while I had two tabbies. Below Angelo looms behind Xena. "He's still behind me, isn't he?"
Over time my cat situation evolved to a pair of big orange cats, Toby and Fiddy. Their relationship was filled with highs and lows.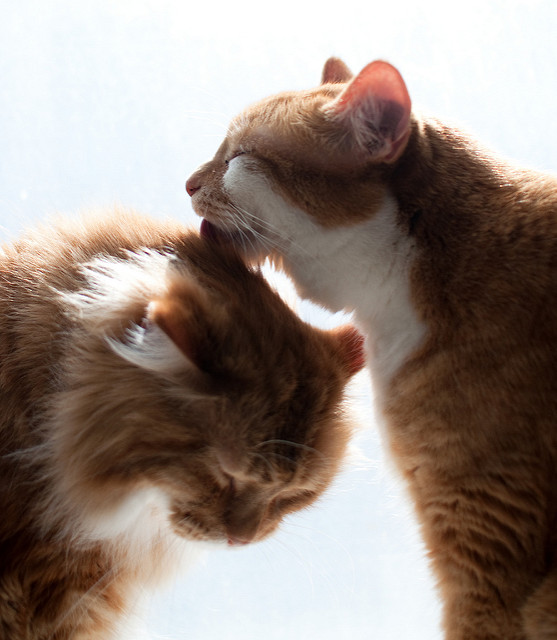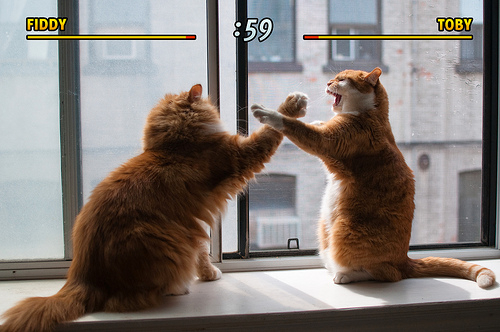 Here is the Official Portrait of Fiddy: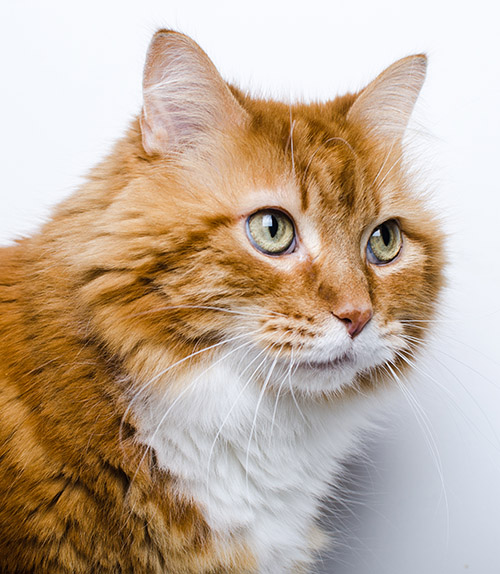 Once again I have two cats, this time two girls that have grown up together but are very different.
Official Portrait of Keke: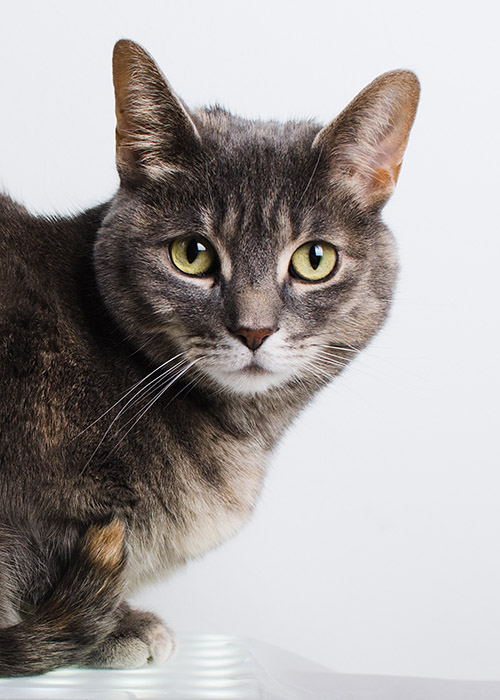 Official Portrait of Charlie:
The girls are a bit more reserved these days, but they could really jump!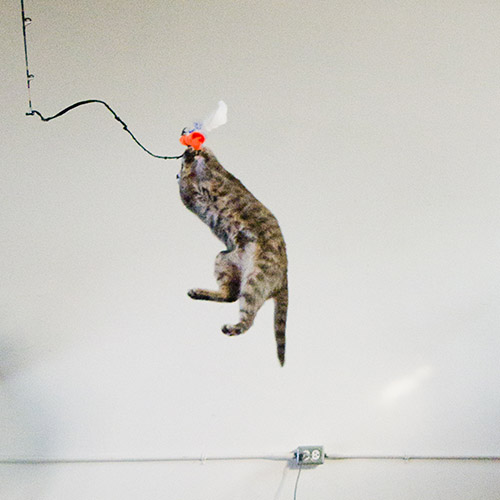 ©Kevin Steele. More to come.