Welcome to the site of Kevin Steele, photographer, artist & designer.
Portraits of Queen West has been an ongoing photography project started when posting photos on this web site in 2001.

I've been posting content to this site since 2001: many photos, a few cat comics and a bit of writing.
Photos 2000-2005 offers dozens of short photo essays featuring storefronts, litter and cats.
When Multimedia Was Black & White is an expanding text memoir about working with Apple's legendary hypermedia platform HyperCard.

In a previous life, I helped invent the present. In 1989, friends and I founded Mackerel

ó one of Canada's first interactive media shops. We made diskettes and kiosks then web sites and CD-ROMs for seven years.

I took a few studio jobs before rejoining a partner to work as Smackerel, notably working with Rosetta Stone from 2006-2012. Currently designing for a start-up.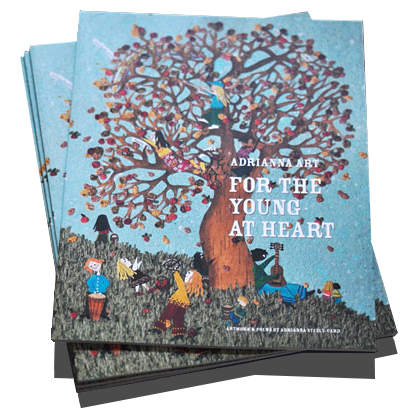 I made two books with my cousin Adrianna. I worked with her to adapt her collage works to create books published in 2008 and 2015.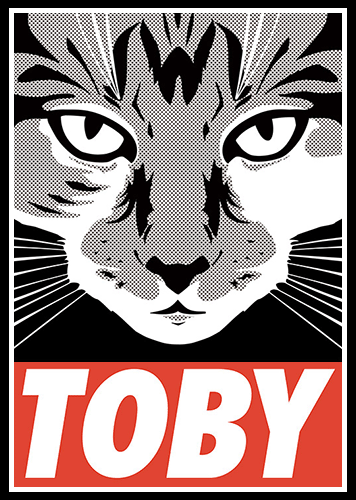 Angelo bounces off the walls tells the story of a cat and winter.
In Hunger Never Sleeps Angelo returns, and sleeps.
The Best Damn Cat Food Any Cat Ever Imagined is Angelo's longest comic adventure, featuring lightning, baseball, a rotary phone and a journey around the world.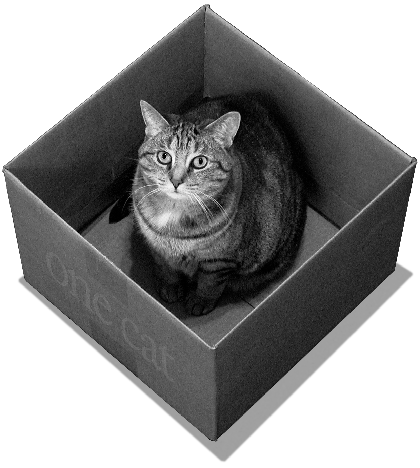 I joined FaceBook early then closed my account when it was clear that exploiting and abusing users was their nature. Sorry to the people I talked into joining ten years ago and then abandoned.
I do occasionally tweet.

kevinsteele
Instagram for Queen West pictures and another for everything else.

portraits_of_queen_west

thatkevinsteele
Every day I hate that I canít use some Instagram features without linking my account to a FaceBook page. Iíve been able to hold out so far, fingers crossed for a breakup.
This is the end of this page.