Signs of Type

It's no coincidence that magazine designer Rudy Vanderlans and type designer Zuzana Licko founded Emigre Inc. the same year the Macintosh debuted. Emigre embraced both the capabilities and constraints of the Mac, consistently creating innovative and influential works.


The Emigre web site hosts Critical Conditions: Zuzana Licko, Rudy VanderLans, and the Emigre Spirit , a 1998 AIGA article by Michael Dooley, which provides greater detail.
For years, Emigre sampled the low-res world of the Mac screen for use in hi-res print. When Zuzana Licko delved into HyperCard to make a font catalog, these techniques could be used without a hint of irony.
First released in 1989, 'Signs of Type' fit on a diskette, and was distributed by mail and BBS.


In print Emigre had been exploring the limits of legibility, but on screen opted for clarity. (And still do. Their web site has had essentially one straightforward, minimalist design since 1995.)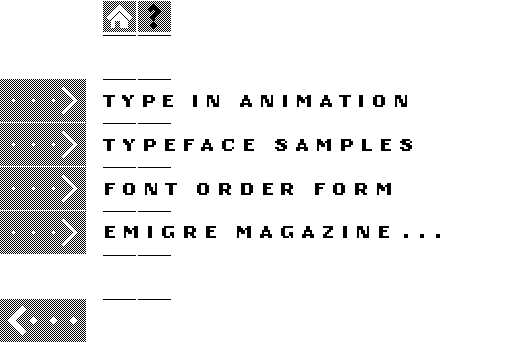 It is successful as a type catalog. Of course, many Emigre faces hold up well in this format, because they were designed with low resolution in mind.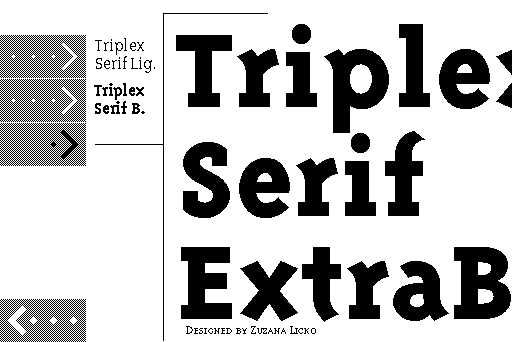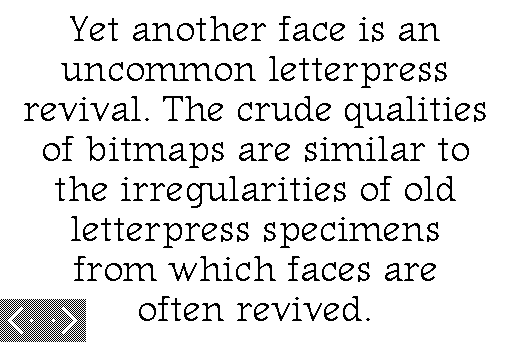 Signs of Type © Emigre Inc.

Choosing 'Type in Animation' from the menu launches a section that is educational and entertaining. Properties of digital typography are explained that help appreciate ideas being explored in Emigre Fonts. Difficult concepts are communicated with precise language, simple graphics and economical animations.


We had never seen this idea explained more succinctly: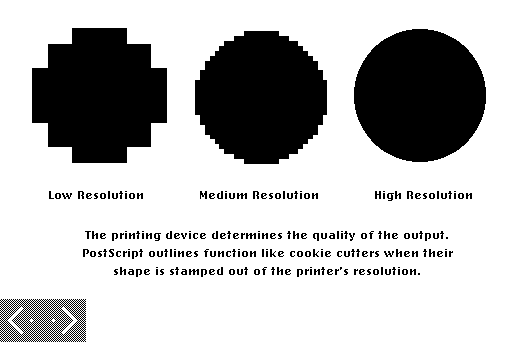 Stroke and outline explained in animation: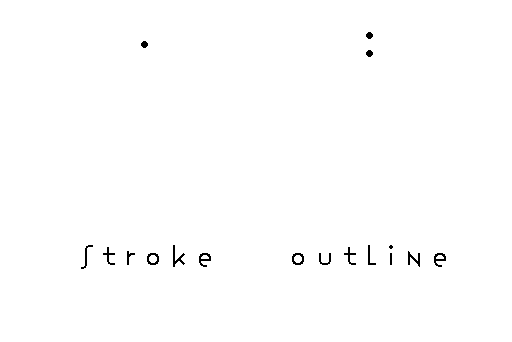 Zuzana Licko was already committed to her first love, typography, when she explored HyperCard and created a touchstone hypermedia artifact. Here at Smackerel we consider her an unheralded pioneer of new media.
Signs of Type © Emigre Inc.
Like most great type catalogs, 'Signs of Type' was an exquisite object of desire for designers. Unlike earlier catalogs, it could be (and was) copied and shared among colleagues.

"You guys should do something like this."

In the fall of 1989, our design studio was still new.


We were three guys with Macs doing DTP in a corner of a warehouse. Dave was buying Emigre and bringing it by the studio. We had been discussing graphic design since working together at art school, publishing a paper called Fish Wrap, but Dave was the only one of us that had actually taken a graphic design course at OCA. We mostly worked for more established studios, cutting our teeth on their mechanical work, and helping them adapt to the digital world.

Since there was a lot less to know back then we had no trouble looking really smart. Computer magazines were dense and filled with DIY wonder. We had a fast modem (USR 14.4K HST, for $800) to connect to various bulletin-board systems where we could exchange notes with other Mac geeks and download freeware, shareware, stacks and other goodies. We were trying to imagine creative, cheap ways to attract more of this business.
One day, a favourite client

(Thanks, Andy Foster!) phoned to say he had to come over, right then, and give us a disk with a program on it we needed to see.
"You guys should do something like this," Andy said, as he handed us 'Signs of Type'.